Turin, 1-3 September 2022
The Summer School intends to elucidate, from a global perspective, a fundamental – although often neglected – aspect of the legacy of the Enlightenment to better understand its enduring and controversial presence over time in the fields of politics, society, law, and economics.
Namely, the Summer School will focus on the political and constitutional language of the rights of man, seen as the most lasting legacy of the cultural revolution through which the Enlightenment changed the course of global history, acting as a "laboratory of modernity".
The Summer School will engage with the Enlightenment's transformation of the old moral concept of natural rights into the modern political language of the "rights of man" and will explore the controversial affirmation and metamorphoses of the Enlightenment's culture of rights in a global context since the French Revolution.
SCIENTIFIC COORDINATION: VINCENZO FERRONE AND VALENTINA ALTOPIEDI, GIUSEPPE GRIECO, ALESSANDRO MAURINI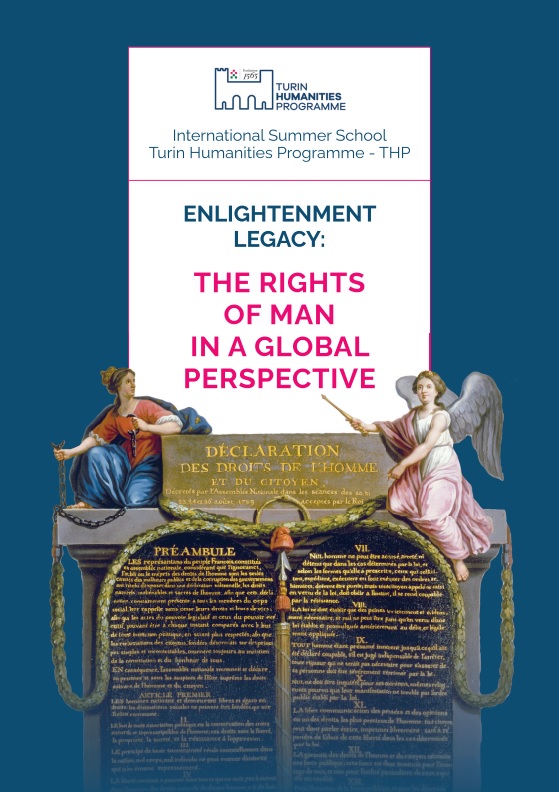 Title: Enlightenment legacy: the rights of man in a global perspective
Editors: Vincenzo Ferrone, Valentina Altopiedi, Giuseppe Grieco e Alessandro Maurini
Publisher: Fondazione 1563 per l'Arte e la Cultura della Compagnia di San Paolo
Year: 2022
Language: English
Pages: 88 pp.
Isbn: 9788899808419